Each Box Includes
Full Wrap Of Your Choice
Bag of Chips
Cookie
Bottled Water
Fork & Napkin
Box
Lunches
$17.00 / Person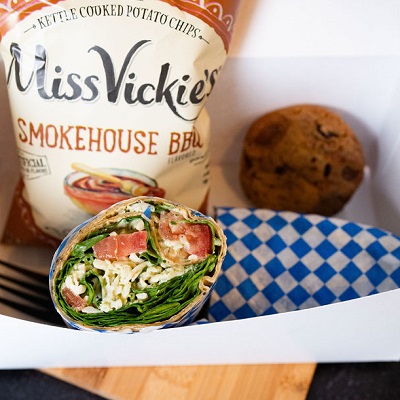 A great quick meal option for a casual meeting, or a meal on the go!
We automatically send a variety of flavors unless otherwise requested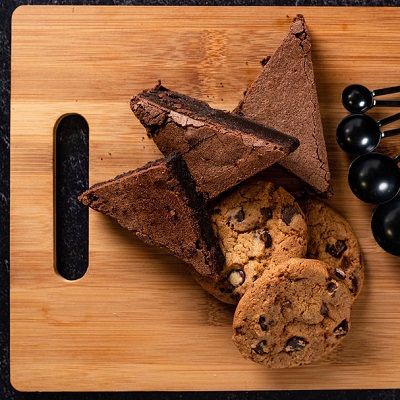 Chicken Bacon Ranch
Just like it sounds. The homemade ranch really sets off the flavor.
BLT
The traditional BLT wrapped fresh daily.
BBQ Chicken
Romaine lettuce, BBQ corn salsa, red onion, diced chicken, mozzarella cheese, and BBQ sauce.
Spinach Caprese Wrap
Spinach, diced tomatoes, basil, caesar pesto, and parmesan cheese.
Buffalo Chicken
Part Buffalo – Part Chicken – Wrapped in a seasonal tortilla ready for devouring.
Avocado Veggie Wrap
Homemade guacamole topped with the whole garden: a fresh spring mix, crisp cucumbers, diced tomatoes, onions, and mini sweet peppers, topped off with feta cheese.
Chicken Bacon Avocado
Romaine lettuce, diced chicken, bacon, red onion, avocado spread, feta cheese.
Gluten Free :
Dairy Free :
Vegetarian :
Nut Free :
Vegan:
Wheat Free:
Soy Free:
Contains Egg:
" Nameless is the absolute best!! They've catered for us in the past and we get the same, excellent service every time!! Their boxed lunches with wraps, chips, dessert, bottled water and utensils are the best price around the Indy area and are delicious!!!! I had a last minute catering request for several box lunches and they graciously made it happen without hesitation. I highly recommend Nameless Catering for their food and excellent service. "
– Tammy Young (Google Review)