Protein
Choose 1 main protein from this list, and then additional pasta options from the list below.
Chicken Parmesan
Whole breast breaded white chicken filet with marinara and cheese baked on top. Nut free.
Meatball Marinara
Classic dish for the Italian at heart. Our juicy and flavorful meatballs with a freshly seasoned marinara. Nut free.
Chicken Alfredo
This dish starts with our homemade signature alfredo sauce, which is complimented with diced chicken and farfalle noodles. Nut free.
Vegetable Lasagna
Our original recipe of this vegetarian friendly lasagna is tasty and made fresh daily. Nut free, vegetarian.
Signature Pasta Package
$18.00 / Person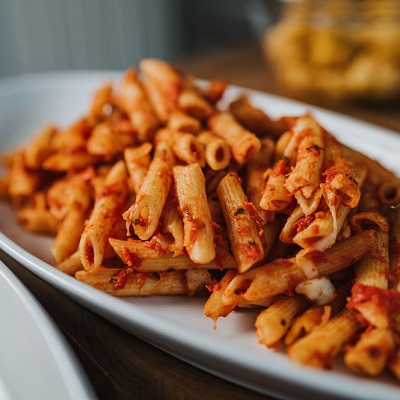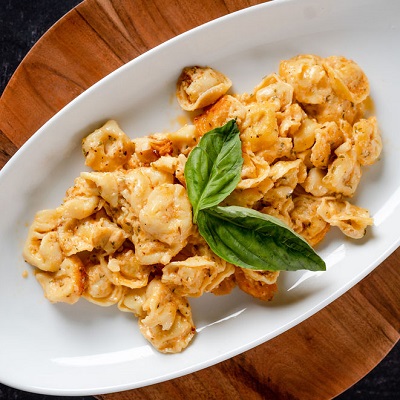 Price includes
Cheesy Garlic Bread
Strawberry Pecan Salad for groups
Sweet Pepper Salad
Included with 3 Homemade Dressings
Chocolate Chips Cookies & Fudge Brownies
Also included in the price
(Canned Coke products available for an extra $1.50 per person)
All needed disposable plates, cutlery, serving utensils, and wire chafing racks to keep your meal warm for up to 3.5 hours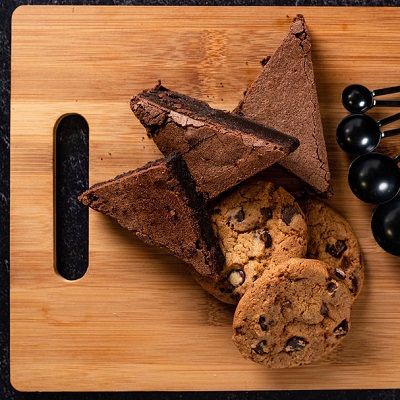 20-29 people 1 choice
30+ people 2 choices
Buffalo Tortellini
Our signature dish starts with a cheese filled tortellini and is finished with a custom made from scratch buffalo/alfredo sauce.
Spinach and Tomato Tortellini
Cheese filled tortellini noodle with our homemade alfredo, fresh cut grape tomatoes, and fresh spinach.  A vegetarian favorite!
Veggie Marinara
Penne noodles (GF available) with red sauce.  A classic dish, great for kids, or hungry adults.
$2.00
Lemon Pesto Penne
Penne pasta tossed in a lemon basil pesto topped with toasted breadcrumbs
Gluten Free :
Dairy Free :
Vegetarian :
Nut Free :
Vegan:
Wheat Free:
Soy Free:
Contains Egg:
" Nameless Catering was a no brainer for our wedding caterer. We did one of their tasting events and knew right away we wanted to go with them. We did their pasta offering and highly recommend the pepper salad with pesto ranch and the buffalo tortellini. They were excellent to work with and our guests loved the food. "
– Jared Overman (Google Review)