Proteins
30-44 people – choose 2
45+ people – all 3 included
Shredded Chicken
Savor the succulent tenderness of slow-cooked chicken, expertly hand-shredded and lovingly coated in our signature BBQ rub.
Pulled Pork
This culinary masterpiece boasts tender, melt-in-your-mouth meat, infused with the smoky essence of the smoker.
Sliced Brisket
Succulent, juicy, and perfectly cooked, this tender cut of beef is meticulously sliced to reveal its irresistible texture.
Smokey BBQ Package
$22.00 / Person
Price includes
Jalapeno Cheddar Cornbread
Buns
BBQ Sauce (hot and mild)
Chocolate Chips Cookies & Fudge Brownies
Choice of sides (see below)
Also included in the price
Romaine sweet pepper salad and BBQ corn salsa salad with pesto caesar, buttermilk ranch, and strawberry vinaigrette dressing
All needed disposable plates, cutlery, serving utensils, and wire chafing racks to keep your meal warm for up to 3.5 hours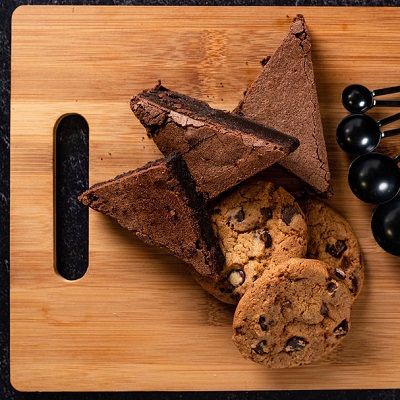 30-100 people 2 side choices
100+ people 3 side choices
Need more sides for your group? Just ask!
Gluten Free :
Dairy Free :
Vegetarian :
Nut Free :
Vegan:
Wheat Free:
Soy Free:
Contains Egg:
" The BBQ buffet was incredible- every detail was perfect! We especially appreciated Trevon's ability to adapt and overcome the elevator not working and hauling everything up the stairs. His positive attitude and your great food easily earns 5 stars. Your brand may be Nameless, but for us, you are the first name in great catering "
– David Taylor (Google Review)