Wraps
Every meal comes with an assortment of the following wraps…
Chicken Bacon Ranch
Just like it sounds. The homemade ranch really sets off the flavor.
Buffalo Chicken
Part Buffalo – Part Chicken – Wrapped in a seasonal tortilla ready for devouring.
BLT
The traditional BLT wrapped fresh daily.
Avocado Veggie Wrap
Homemade guacamole topped with the whole garden: a fresh spring mix, crisp cucumbers, diced tomatoes, onions, and mini sweet peppers, topped off with feta cheese.
BBQ Chicken
Romaine lettuce, BBQ corn salsa, red onion, diced chicken, mozzarella cheese, and BBQ sauce.
Chicken Bacon Avocado
Romaine lettuce, diced chicken, bacon, red onion, avocado spread, feta cheese
Spinach Caprese Wrap
Spinach, diced tomatoes, basil, caesar pesto, and parmesan cheese.
Fresh Wraps
$19.00 / Person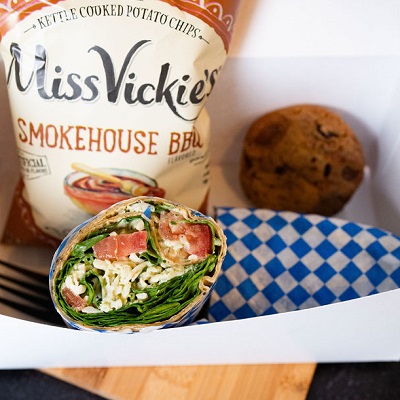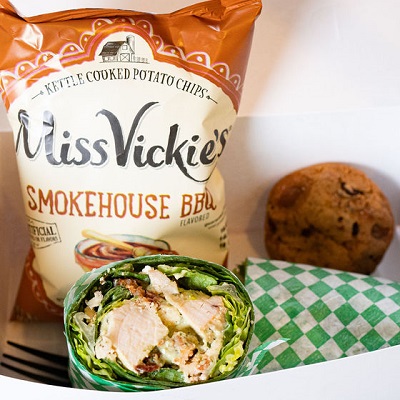 Price includes
Assorted flavors of Ms. Vickies Chips Strawberry Pecan Salad and Sweet Pepper Salad 3 Homemade Dressings Chocolate Chips Cookies & Fudge Brownies
Also included in the price
(Canned coke products available for an extra $1.50 per person) All needed disposable plates, cutlery, serving utensils, and wire chafing racks to keep your meal warm for up to 3.5 hours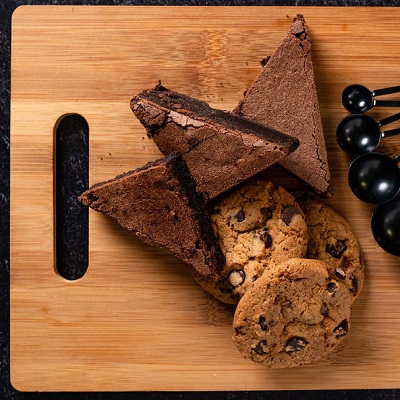 Gluten Free :
Dairy Free :
Vegetarian :
Nut Free :
Vegan:
Wheat Free:
Soy Free:
Contains Egg:
" We hired Nameless Catering to bring in a wraps luncheon for a company retreat. It was incredibly easy - I booked it online and immediately received a confirmation email. Communication was great in days preceding and day of. Lunch arrived on time and was beautiful and delicious. Salads and salad dressings especially were outstanding, but everything was fresh and appetizing. It was especially nice that drinks, plates, napkins, forks, were included so that I didn't have to do anything to prepare. In comparison with other caterers it's also a great deal. Highly recommend. "